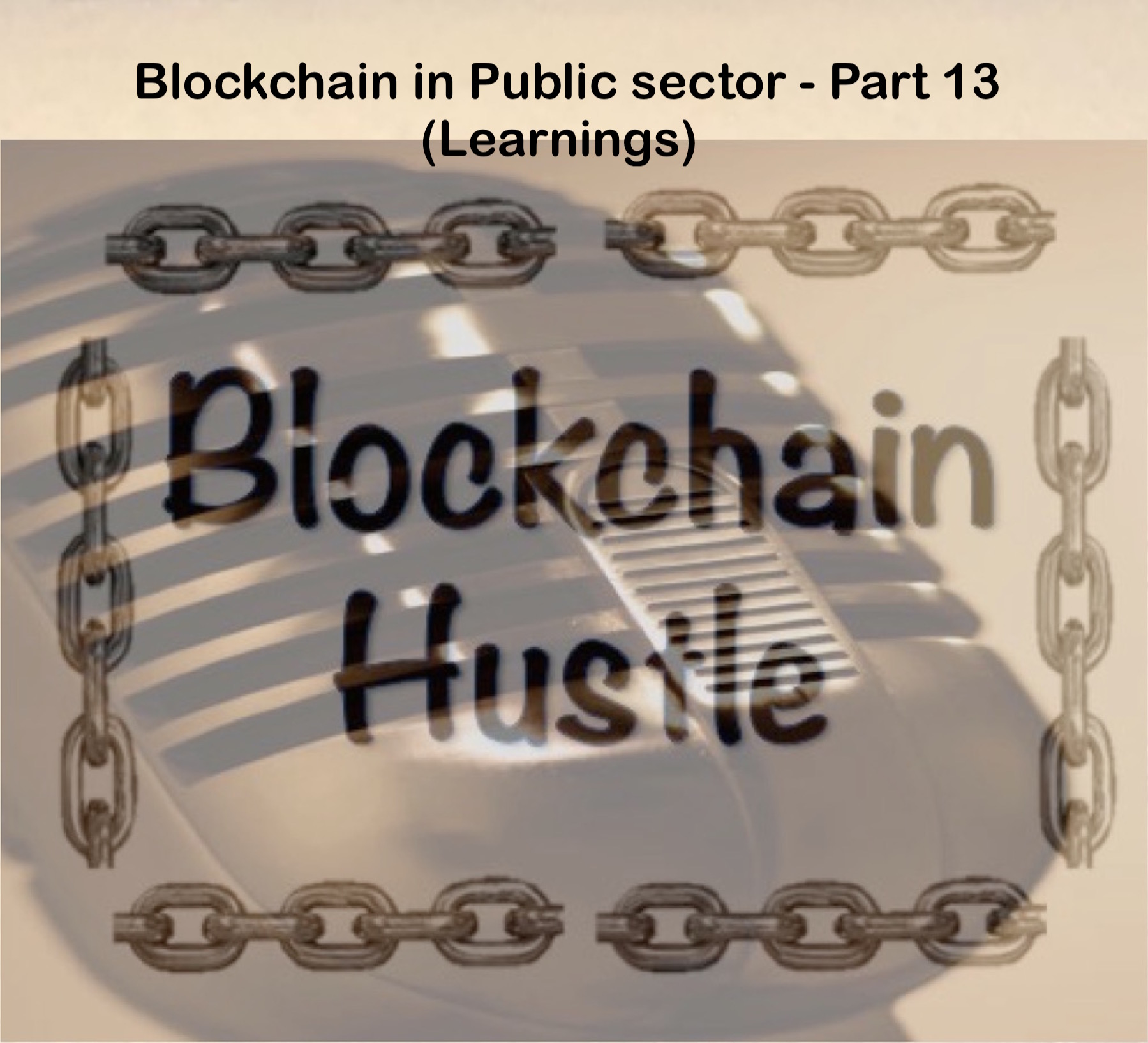 Over the last several episodes in this series, I have shared quite a few examples from multiple geographies and spanning various public sector initiatives anchored in blockchain like land title registry, traceability of agri-produce, disbursement of public funds and subsidies, secure data exchange, credentials verification, decentralized identity and others. 
From these initial blockchain projects, there a few common characteristics which stand out. I consider them as learnings as these may help provide a perspective to entities which are on the adoption threshold. Sharing the same here in this 13th episode of Blockchain in Public sector series.
Welcome to the Blockchain Hustle where I take a look at some interesting plays of how blockchain technology is opening up new business vistas across multiple industries. 
TIME STAMPED SHOW NOTES:
[00.17]    Introduction to this episode
[01.51]    Some common characteristics of initial blockchain projects picked up by public sector
[04.39]    Points to keep in mind at blockchain implementation
[07.14]    Need for a blockchain infrastructure
Leave some feedback:
I hope this content will be valuable to you. If you enjoyed this podcast, pl. like it, share it, download it, subscribe to it and do leave a short review. What should I talk about next? Please let me know by writing to me.
Connect with me:
LinkedIn     http://sg.linkedin.com/in/meenusarin | Twitter @meenusarin |
Email          meenu@vlsiconsultancy.com| 
Website     www.vlsiconsultancy.com | Blog http://www.vlsiconsultancy.com/newblog