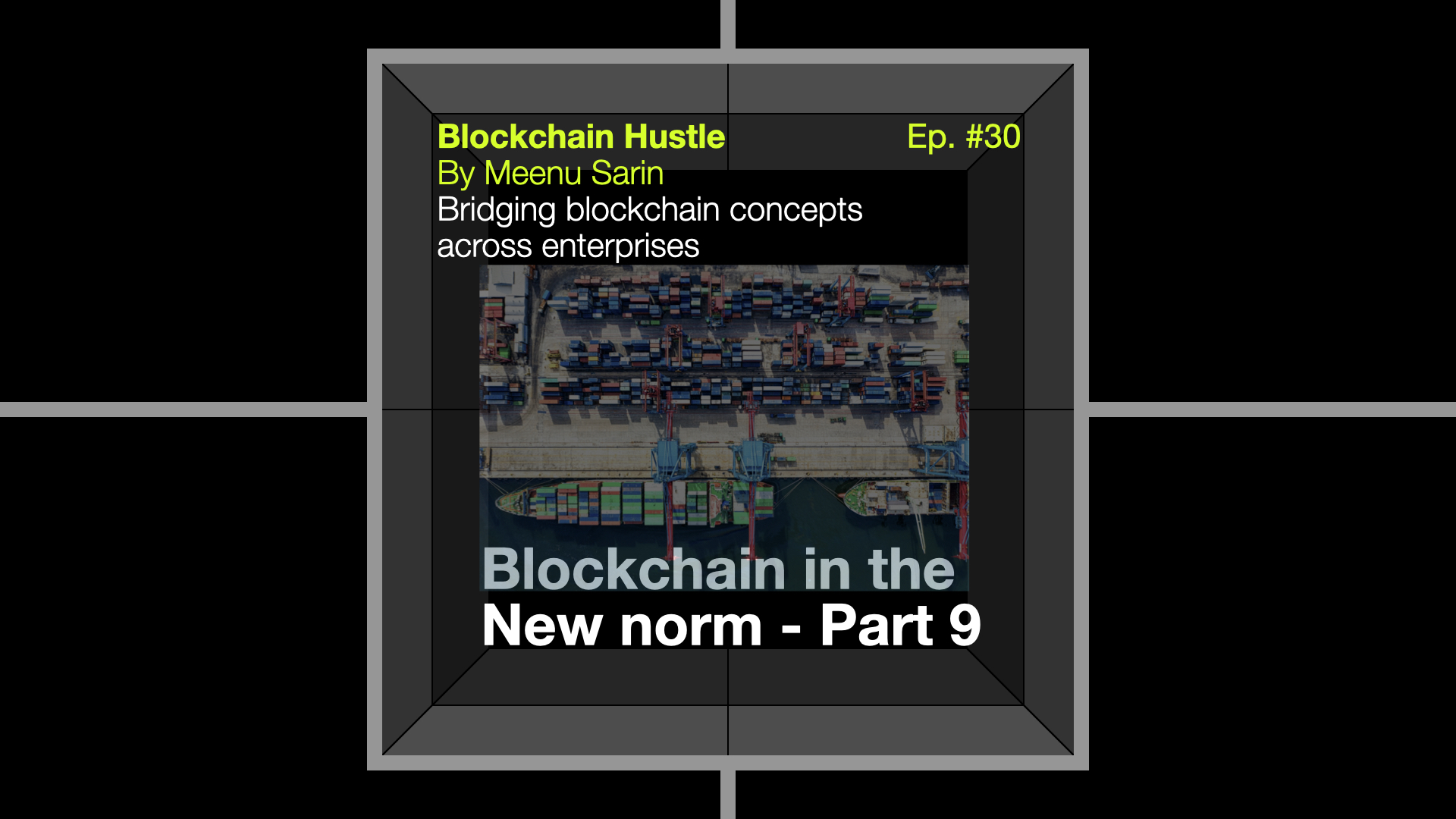 "It ain't about how hard you hit, it is about how hard you can get hit, and keep moving forward." Pssst……. Sylvester Stallone in Rocky!!
Supply chains in the new norm are getting repurposed – prioritization is shifting from efficiency and productivity to resilience and flexibility. And organizations are leveraging blockchain to help achieve this.
An introduction to the repurposing of supply chains in this 9th episode of Blockchain in the New norm. 
Welcome to the Blockchain Hustle where I take a look at some interesting plays of how blockchain technology is opening up new business vistas across multiple industries. 
TIME STAMPED SHOW NOTES:
[00.17]    Episode introduction
[01.28]    Repurposing of supply chains – prioritization shift
[02.28]    Resilience
[03.07]    Flexibility
[03.47]    How does Blockchain help here
Leave some feedback:
I hope this content will be valuable to you. If you enjoyed this podcast, pl. like it, share it, download it, subscribe to it and do leave a short review. What should I talk about next? Please let me know by writing to me.
Connect with me:
LinkedIn http://sg.linkedin.com/in/meenusarin | Twitter @meenusarin |
Email meenu@vlsiconsultancy.com | 
Website http://www.vlsiconsultancy.com  | Blog http://www.vlsiconsultancy.com/newblog